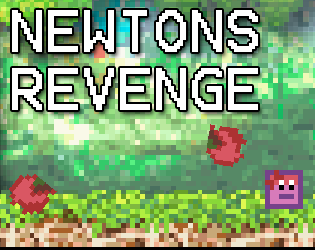 Newton's revenge
Welcome to Newton's Revenge.
This is a game made in one day to try itch.io html5 game system.
HOW TO PLAY:
Avoid the apples, they are evil!.
Get the stars, for some reason they dont burn you alive. (And give you 5 points)
CONTROLS:
Arrow keys on your keyboard.
Touch on the sides if you are a Tablet guy.
And above all, have fun!
(The game has no sounds... yet)
BugsFixed (whoa, it was fast)
Apples accelerating indefinetly during your gamer life.
Added Spacebar to play again.
Added sounds and music.